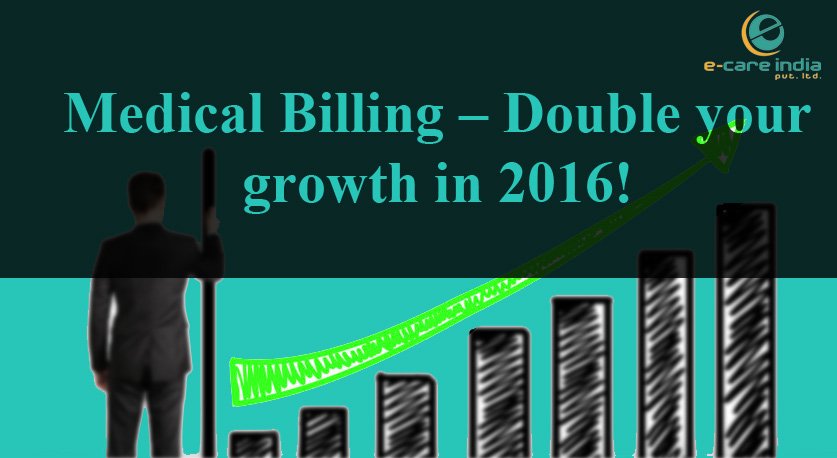 Managing a medical billing company is not an easy task, as one has to face a lot of challenges besides competing with other companies in the domain. Have you ever analyzed as to where you rank in relation to your competition? If not, do it right away! Once a thorough analysis has been made, you will know whether your company is in need of expansion to be amongst the top 10 in the country.
If you feel that your company is far behind in growth, then subcontract a part of medical coding and billing services to offshore vendors. It has been the secret behind the success of many of the largest medical billing companies. Use this secret formula to double your growth in 2016! Doing so will help you reap the following benefits,
Earn the Trust: Acquiring many new clients is not important, but retaining a substantial percentage of them is very important. Retaining a client means earning their goodwill and trust. To accomplish trust, medical billing companies need to work efficiently and deliver the output with exceptional quality and before the TAT expires. In reality, performing these tasks single-handedly can be challenging. However, when a part of the scope is subcontracted to an offshore medical billing company, the outsourced company can witness a substantial growth in their business while acquiring the trust of its clients.
Expand your Clientele: Now, this is in direct relation to the previous one. Once you earn the trust and goodwill of your existing clients, it becomes easy for you to acquire new ones. Guess how? Simply showcase all your achievements with your existing clients to the new ones. They will surely be impressed with your performance and will sign a contract without delay. Also, even in today's media driven marketing world, there is nothing that is as successful as a referral from an existing client. By simply subcontracting a part of medical billing and coding services, you will not only expand your clientele, but also double your growth.
One is not Enough: Now that you have outsourced medical billing services to a offshore medical billing company, what next? Don't stop with just one vendor, you have to use the support of two or more vendors to double your business growth. The simple logic is not to put all your eggs in one basket. It is important that you follow this idea like other medical billing companies, which have witnessed a great success in the past.