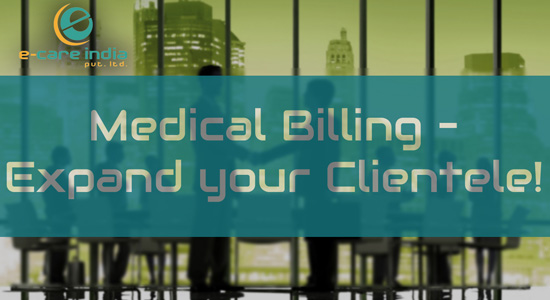 In recent times, the US has witnessed a substantial increase in the growth of medical billing companies. Not only that! These companies fiercely compete with one another to earn a reputation in the healthcare reimbursement domain, which is definitely an arduous task. To accomplish this goal, an US medical billing company must exceed the expectations of its clients by working exceptionally well and fortify their trust. Only when this goal is achieved can the US company expand its client base further. An US medical billing company can work 'par excellence' by outsourcing some of the medical billing services to an offshore company. Let's see how:
Divide and Conquer: How can an US medical billing company earn the trust and goodwill of a client? The answer is pretty much simple! The US medical billing company has to exceed its client expectations by providing error-free output. To do this, the company must outsource a few medical billing and coding services to any offshore medical billing vendor. Thus, by dividing the work, the US company renders quality output to not only retain its existing clients but to acquire more.
Speed up the Turn Around Time: Another way to exceed client expectations is by delivering quality output even before the TAT expires. By outsourcing medical billing services to offshore medical billing vendors, an US company can focus on its core operations. In addition, subsequent services can be carried out simultaneously to save ample time and achieve a faster TAT. US companies can show these achievements to new clients and expand their clientele further.
Exceptional AR Management: One main challenge that many US billing companies face and their clients fear for is managing the Accounts Receivables. Recovering the amounts due from the Payers can be a very tricky challenge. The prudent decision would be outsourcing AR services, including insurance follow up, denial management, claims status checks, patient follow up, credit balance audits and old accounts receivable clean-up to an offshore medical billing company. The US medical billing company can utilize cost arbitrage of off-shoring to medical billing company in India to have more resources working the AR. Delivering them with great quality can surely increase the ranking of an US company. This in turn lays a firm foundation for client expansion.