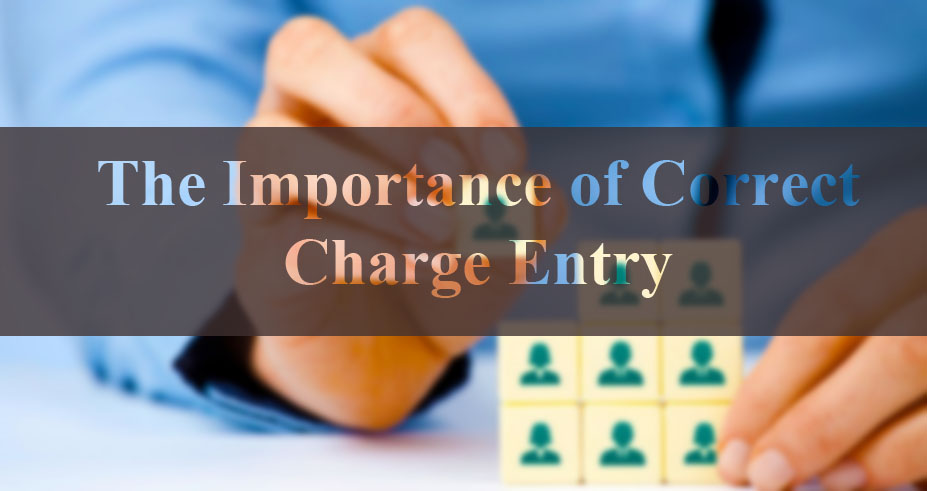 Medical Billing and Coding is not as simple as 'shooting fish in a barrel'! This intricate process involves a host of services, including insurance verification, demo and charge entry, data conversion, indexing, claim submission, payment posting, and revenue cycle management to arrive at the desired result. Of all these services, charge entry has to be given special importance. The reason being that even a minor error in charge entry, which when overlooked, will have major impact on the entire outcome. The importance of correct charge entry is briefed below:
For Uninterrupted Cash Flow: The services rendered by a healthcare facility to a patient are entered as codes, which are associated with service charges. These codes and charges must be entered correctly to get the right reimbursement for the service a healthcare facility has offered. Therefore, to maintain a healthy cash flow, it is vital that a medical billing company or a sub-contracted company takes charge entry very seriously.
To Avoid Time Consumption:
A fraction of second is what it takes to make a blunder, whether it is huge or small. However, the time taken and the labor involved to find that error is unpredictable, as it may take a day, a week, a month or more! Also, it will affect the revenue cycle management process. So, lots of expertise is required in medical billing and coding, especially in the charge entry process.
To Avoid Denied and Rejected Claims:
There are situations in which errors might be overlooked and even passed to the next stage of claim submission. However, even the smallest blunders will be spotted by the 'eagle eyes' of a reviewer. As a result, claims will be denied or rejected based on the severity of the mistakes made. In this scenario, a healthcare facility will be asked for a re-submission of the corrected claim, which will also consume a lot of precious time.
Thus, charge entry process in medical billing and coding must be carried out by staff who are trained professionals. In order to provide accurate results, even renowned medical billing companies subcontract the charge entry process to offshore medical billing companies.
About e-Care India:
e-Care India is one among them and has a reputed name in the medical billing community for its impeccable work.  e-Care India has been providing charge entry and associated revenue cycle management services for the past 12 years. For more information visit www.ecareindia.com